"We make it our process to respond as fast as possible with safety always on our minds"
Towing & Accident Recovery Services
Light to Light / Medium Duty Wrecker and Flatbed Towing
Recovery / Winch Out Services
Jump Starts
Lock Outs Service
Tire Changing
Fuel Deliveries
Storage Yard

Exit 59 Towing and Recovery
24 HOUR A DAY EMERGENCY SERVICE
Welcome to Exit 59 Towing and Recovery, your locally owned towing service in Johnston City, Herrin, IL and all surrounding areas. Nobody likes having to call a towing service. But when you have to, you should only call the best. We take pride in our quick response times, excellent customer service, and our clean trucks and well maintain equipment. We know that you're frustrated when your vehicle is broke down, or won't start up or have a flat tire or locked your keys in the car. We understand this inconvenience. That's why we make it our process to respond as fast as possible with safety always on our minds, 7 days a week, 24 hours a day, 365 days a year.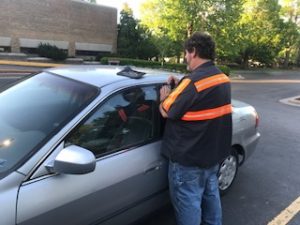 Herrin & Johnston City Area
Exit 59 Towing & Recovery
Phone: 618-925-5293
Fax: 618-952-0160
Locksmith Services
If you are locked out of your vehicle, please contact us for professional service before damaging the locking mechanisms.
Hours of Operation
We are open 7 days a week, 24 hours a day. We are here when you need us.